SKILLED ATTORNEYS EXPLAIN GEORGIA CORPORATE LAW
Corporate Law is a practice that encompasses the law dealing with companies and corporations. Navigate this complex system with a Georgia Corporate Lawyer.
What is Corporate Law in Georgia?
Corporate law in the state of Georgia is a branch of law that governs the formation, operation, and dissolution of corporations. It is also the law that regulates their internal affairs, such as the election and removal of directors, limits on corporate activity, and shareholder liability for corporate debts.
The general rule in Georgia is that an individual can only incorporate a corporation if he or she has been authorized to do so by the state's Secretary of State. The Secretary will not grant this authorization unless the incorporator provides a list of all shareholders who will own shares in the company at incorporation.
Corporate law governs the behavior of corporations, their shareholders, and directors. To better understand the topic but also to develop some knowledge on how a corporation fits in society, you may need to know both the economic and social aspects of corporations. A Business Attorney in Atlanta Georgia can provide valuable information and advice.
Understanding GA Corporate Law
The state's corporate laws have changed over time to address the needs of corporations in Georgia and those who do business in Georgia.
The following are some important aspects of the Georgia business corporation code:
Acting on mergers and acquisitions (M&A): mergers is a legal consolidation of two or more business entities, whereas the acquisition is taking ownership of one entity by another business.
Conducting shareholder meetings: under the 2010 Georgia corporate law code § 14-2-701, it is important for corporations to hold shareholder meetings at specified times and locations as stated in the bylaws.
Dealing with directors: the meeting among directors is necessary to determine the existence and responsibilities of the corporate offices, how the board of directors will work and etc.
Managing corporate records: companies are entitled to keep a record of incorporation documents, company bylaws, and articles of association.
Outlining the specific steps for incorporating a corporation: defining a stepwise action plan for incorporating a corporation under Georgia corporate law.
Protecting shareholders' rights: a system to protect the rights of shareholders to make sure that they are able to voice their opinions on board nominees.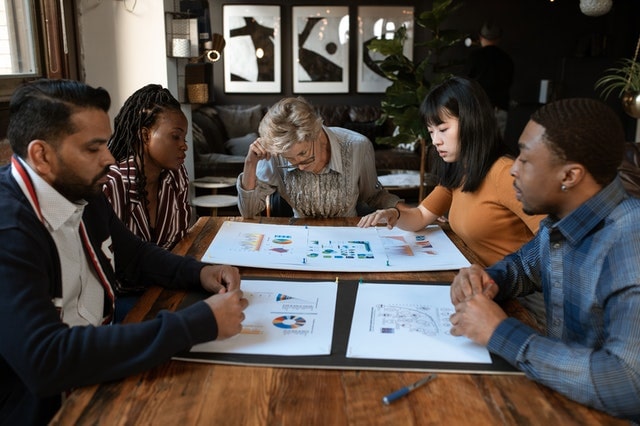 Restructuring corporate entities: includes numerous tax and accounting complexities
Transacting corporate business: for business transactions, the business must obtain a certificate of authority.
Transacting business in Georgia is when an individual, partnership, corporation, or any other form of business entity carries on a trade or industry in this state. The phrase "carrying on" can include the mere preparation for the performance of work and would not necessarily be limited to the performance of work.
What Are the Basics of Corporate Law in Georgia?
A wide range of topics including public versus private companies, shareholder agreements, mergers and acquisitions, securities trading, and corporate governance are all included under the umbrella of corporate law.
There are three main types of companies:
Public companies: those which offer their shares to the general public
Private companies: those which do not offer their shares to the general public
Closely held corporations: those which offer shares to limited public
Public companies are subject to more disclosure requirements than private or closely held corporations. This means that they have to publish financial statements every quarter for investors to be able to make informed decisions about whether or not they want to invest in the stocks of those companies.
A corporation is an entity separate from a natural person that has an existence in law separate from the people who comprise it. Such an entity can enter into contracts, be liable for damages, and own property. The term "corporation" can also refer to a business organization of any size that's formed by filing a public document with the state of Georgia.
Incorporation is the process of shifting a business's status to corporate. This process separates a business's assets from its owner and partners this way it makes it easy to raise capital and lower tax rates.
There are five main characteristics of a corporation including
Limited liability: Investors' and owners' liability to the amount they invested in a business is limited. The business is a separate legal entity.
Legal personality: Personal assets of owners and partners would be declared separate from that of the business.
Delegated management: A corporate follows a hierarchy of employees each with specific authority.
Transferable shares: If an investor no longer wants to remain an investor in a corporate, they can transfer their shares to someone else.
Investor ownership: Investors can help you make corporate-related decisions but they aren't directly related to it.
WHY IS CORPORATE LAW IMPORTANT?
Corporate law has a significant impact on people because it impacts the way they work, how they can get their wages, and what kind of contracts they can sign.
Corporate law affects people's lives because it impacts the way they work, how they can get their wages, and what kind of contracts they can sign.

It impacts how people work, how much money people earn for their work, and what types of contracts individuals are allowed to enter into.

Corporate law influences how individuals can work (e.g., hours worked) and the amount of money that an individual is paid.
Although Georgia does not have any laws about bylaws, any corporation that wants to do business in the state has to register with the Attorney General or Secretary of State and file corporate bylaws, a legal mailing address, and a list of corporate officers.
WHAT ARE THE TYPES OF CORPORATE LAW IN GEORGIA?
Georgia corporation law is the official compilation of codes regulating corporations, partnerships, and associations. The following is a list of types of corporate law in Georgia:
Banking

Capital markets

Corporate finance

Securities regulation and enforcement

Taxation and accounting for corporations
In the State of Georgia, experienced legal advisors from The Chouhan Law Firm can provide references and advice on whether the corporation's principal office is local or it is a foreign corporation.
WHAT DO CORPORATE LAWYERS DO?
Corporate lawyers are in charge of the legal aspects of the company. They work with business transactions and other deals that the company is involved in.
The corporate lawyer's job is to make sure that all legal needs are met and that there is no breach of any laws or regulations. The legal needs may include:
Administrative dissolution
Assisting with corporate procedures and provisions
Creating and filing corporate documents
Corporate lawyers are also responsible for drafting contracts, reviewing and negotiating terms, providing advice on mergers and acquisitions, handling shareholder disputes, overseeing compliance with securities laws, advising on environmental issues, labor law compliance, and more.
WHAT SKILLS DOES A GEORGIA CORPORATE LAWYER POSSESS?
Corporate law is a particular area of law that deals with the rights, liabilities, and governance of business entities. These entities include corporations, limited liability companies, partnerships, and other types of organizations.
A corporate lawyer's job is to protect the company's interests by researching and advising on legal issues like contracts and securities regulations. Corporate lawyers also advise on mergers and acquisitions as well as help with regulatory compliance.
The right corporate lawyers have experience in various areas such as mergers and acquisitions, securities regulation, corporate governance, or bankruptcy law.
What are the Corporate Law Practice Areas?
Corporate law practice areas are the categories of law that corporations and other business entities typically hire attorneys to represent them. The corporate law practice areas include mergers and acquisitions, securities, corporate governance, intellectual property, labor and employment, bankruptcy, and environmental law.
When considering hiring a Small Business Attorney experienced with Georgia Corporate Law, it is important to find someone reputable, has the right qualifications, and has the appropriate experience. Lawyers are generally licensed to practice law in a particular state or jurisdiction unless they have received a special designation such as recognition as an expert in a particular field of law or a general license to practice in multiple jurisdictions. Contact the Chouhan Law Firm to schedule an initial consultation.